Skip to content
All News
5th Oct 2022
Manston Support Lions Charity "Day Out At The Fair"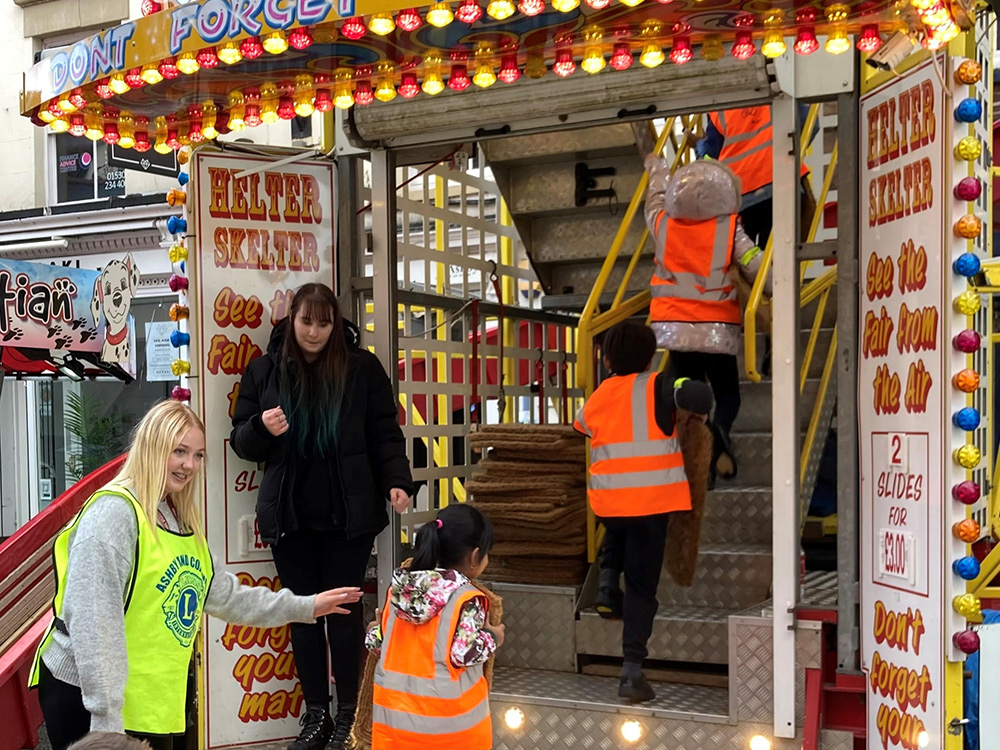 Manston were once again thrilled to work alongside the Ashby & Coalville Lions organisation in opening up their car-park to help accommodate less abled children and their carers from the area. The annual 'Statutes' fun-fair (now in its 803rd year), is held in Ashby-de-la-Zouch in September. Managing Director of Manston, Tom Boardman-Weston, said "I am always pleased to receive an e-mail from the Lions asking if they may make use of our car park during the Statutes. The work they do to ensure that a local institution, the Statutes, is readily accessible to as many children as possible is truly admirable. I wish them the best of luck over the coming year – and am already looking forward to next September"
Ken Garner, of Ashby & Coalville Lions, stated, The Pat Collins Fun Fair was back in Market Street, Ashby de la Zouch, on Friday 23rd September for the annual Statutes Fair. The fair is always extremely popular, being held over 5 days. However, every year the fair is specifically opened on the Monday morning for children with special needs, the event being organised by Ashby & Coalville Lions, for the 44th year! Over 500 special needs children and helpers from schools in North West Leicestershire, Leicester, Tamworth, Burton upon Trent, Loughborough, and Hinckley, had an exciting time, despite the odd shower of rain, thanks to the generosity of Anthony and Christina Harris, Pat Collins Fun Fair, who operated the rides free of charge.
Statutes Monday morning relies upon the support of other Lions Clubs, Sixth Formers at Ashby School who help on the day, Ivanhoe College and Manston Investments who provide parking for all the buses and cars. It is truly a community wide event."
Pictured is Laura (a 6th Former at Ashby School) guiding children onto the Helter Skelter, always a very popular ride.