Skip to content
All News
12th Sept 2017
French Company Expands It's Operations At Swains Park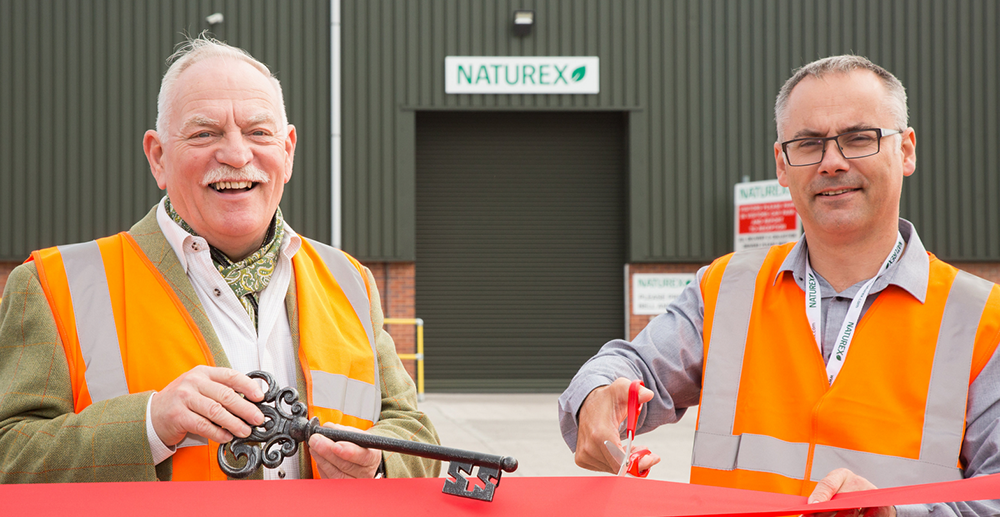 Naturex UK Ltd – the French based global leader in speciality plant-based natural ingredients for the food, cosmetic and pharmaceutical industries – has expanded operations at its UK base at Overseal, between Burton upon Trent and Ashby de la Zouch.
Whilst the company runs production sites in 15 centres around the world, the Swains Park site – the only one in the UK – concentrates on natural colours manufacture used throughout the food sector
Swains Park is a mixed use commercial development site owned by Ashby based Manston Investments Ltd.  A new facility providing purpose built warehousing, office and despatch area totalling 12,700 sq ft  was constructed for Naturex by Manston in 2014 and now Manston has built a further 4,500 sq ft warehouse extension, which Naturex has now fitted out with specialist chiller equipment.
Naturex is the global leader in plant based ingredients used throughout food, personal care and nutraceutical sectors.
The Overseal site started manufacturing around 1970 selling mainly yeast and colours, employing 10 or so staff members. In late 2010 the site came under the umbrella of the French group Naturex who have a total of 15 sites globally. Today the site in the UK employs around a 100 members of staff, with the main emphasis being colours manufacturer and natural sweetener extraction TALIN® all of which are sold globally.
Jamie Mead- Plant Director at Naturex Ltd commented "here in the UK Naturex Ltd services in excess of 70 countries globally, so it was key for Naturex Ltd to improve its logistics operations to help manage that complexity. In looking at options they felt Manston were best placed to help us realise their strategic goal".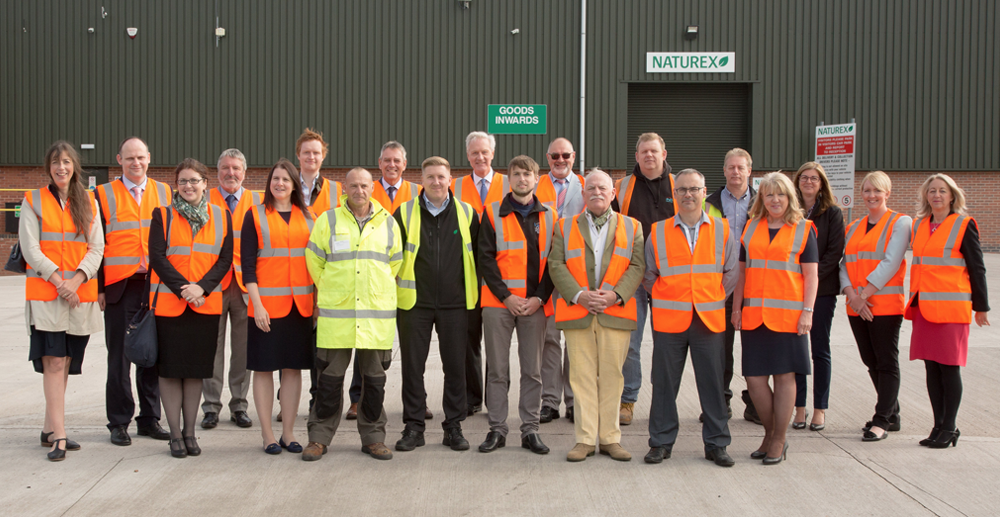 Work started on the 1st part of the warehouse in late 2013 and now today in 2017 it has been fully realised. That has allowed Naturex Ltd to consolidate their offsite storage needs and reduce both their operating costs and their carbon footprint of road haulage in line with their group 'Pathfinders' program for sustainability.
Mr Mead added "this has all been made possible by the financial support of Naturex headquarters in France and the local efforts of both the UK Naturex staff and Manston team in delivering a facility on time and within budget. All of which means we now have a strong base in which we can meet the future needs of our customers whilst supporting the local community in employment opportunities."
Manston Investments Ltd is a family owned investment company with properties centred in the middle of the country, but with some further afield – from Whitehaven in Cumbria to Wadhurst in East Sussex. The company has been based in Ashby for nearly 50 years and invests mainly in commercial property with offices, factories, high street retail, warehousing and out-of-town retail in the portfolio.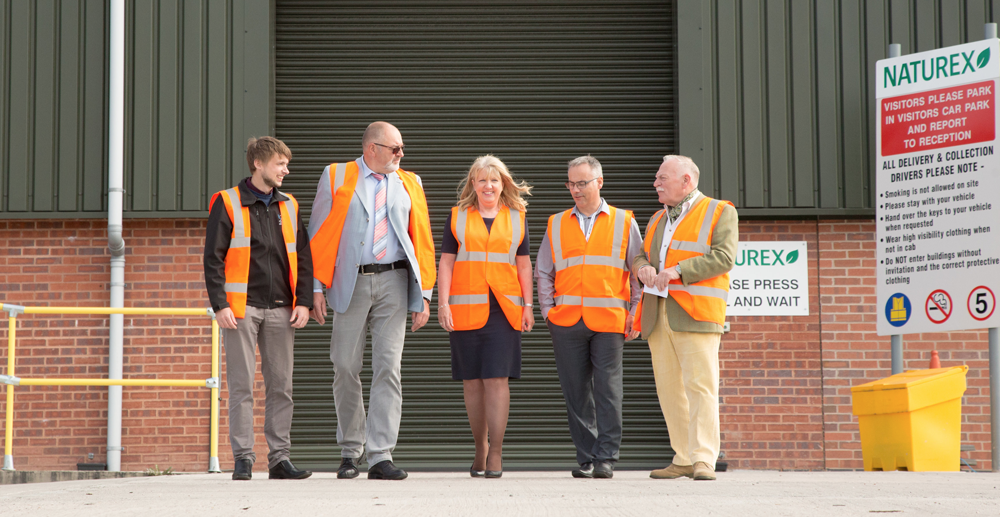 Swains Park was acquired by Grangewood Estates (a Manston Company) in the late 1960's. Two principal international companies which have been represented on the site for a large proportion of  the intervening years are Pozament Ltd (a Tarmac company), and Naturex Ltd. The availability of additional development land on the site has enabled Manston to meet the requirements of Naturex and thereby to help the company on its expansion trail.
In addition to the commercial development options, Manston has shown it's "green credentials" and has developed a solar power facility on the site which is providing a substantial amount of electricity for Naturex's operations.
Lynne Archer – Operations Director at Manston Investments comments,  " we are delighted to have completed the latest extension for Naturex , on time and on budget . It is very important for Manston to build relationships with their tenants and work together to achieve beneficial results for both parties. We look forward to cementing our long standing and successful relationship with Naturex as their company continues to expand".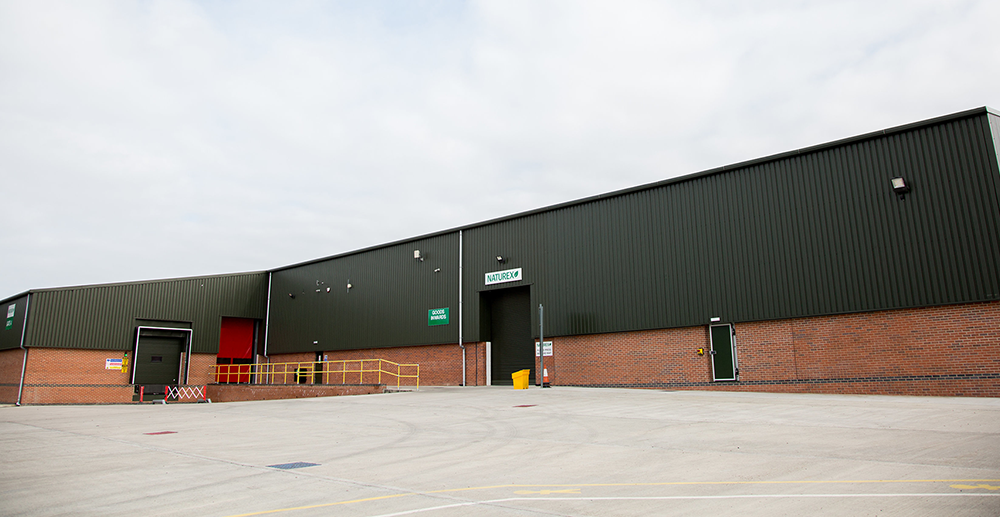 The legal work for Manston was undertaken by Freeths Birmingham office. Ed Wilson of Freeths comments "I am delighted to have played a part in delivering the success of the development at Overseal.  I have been privileged to develop a close working relationship with Manston Investments over a number of years and it is a great to be invited to the opening of a development such as this.  It has been a pleasure to meet everyone involved and see the project come to fruition."
Local relationship bank Handelsbanken, who are Manston's bankers, were invited to the opening event. Jane Morris, Corporate Banking Manager said, "Handelsbanken has been working closely with Manston Investments for many years and we are pleased to have played a part in supporting their ongoing development, marked by the opening of this important site".  Branch Manager Jude Brown added, "Handelsbanken is delighted to see this expansion, which supports the growth of two exceptional companies, and provides a welcome boost to local employment".